For the past 4-6 weeks, I have been planning the most epic surprise birthday party for my fiance! It has been so fun planning, and he surely was surprised when he walked through the door! It took him quite some time to realize that it was a party and that the party was for him. Ha! But, all in all, I think he had a great time and it was so great to see so many friends and family in 1 place!
This party, for me, was especially exciting because I had the opportunity to completely nerd out and make all kinds of neat little print goods and decorations. And believe me when I tell you, friends, boy did I nerd out! I just tried to have fun with it. I literally would be working on the invitation or the little cup cake sticks and just randomly start laughing to myself. The projects that make me laugh like that are my most favorite ones. I love adding in humor into my designs - wherever I can.
I started this 'project' out by making this funny little minimalist icon of Freddy. I always find it charming and thoughtful when a designer makes an icon or a logo by aesthetically using the absolute bare minimum, so I tried to do that myself. After coming up with the icon, I then created the color pallet that was somewhat masculine, but still fun. From there, it was choosing typefaces and putting together all the pieces.
I had a lot of trouble figuring out the layout for the invitation. I kept getting frustrated because I was trying to put it together before having all of the content-which is something you shouldn't really do. So-I broke down and wrote out all of the content that needed to be in there before continuing the layout. I then used a book called How To Fold to figure out the format and folds. This book has helped me with numerous design projects; I highly recommend it!
So, yeah. All in all the party turned out pretty well. Freddy had a great time and I got lots of compliments on the decorations and graphics. Win win!
Birthday Party invitation! Imagery by Rebecca Wilson.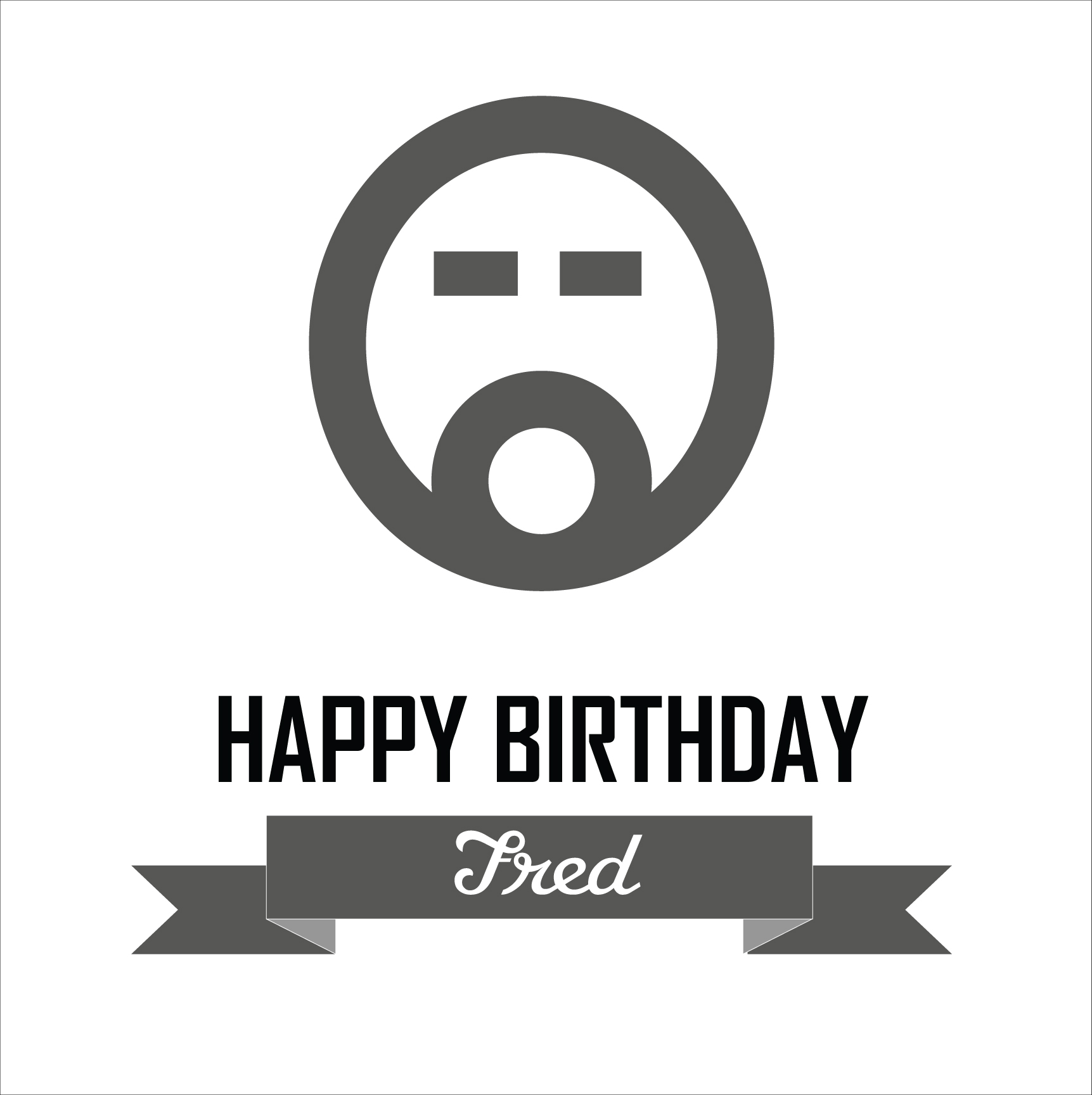 Large scale poster. [I just realized Fred doesn't have a mouth here or in the next poster. Ooops!]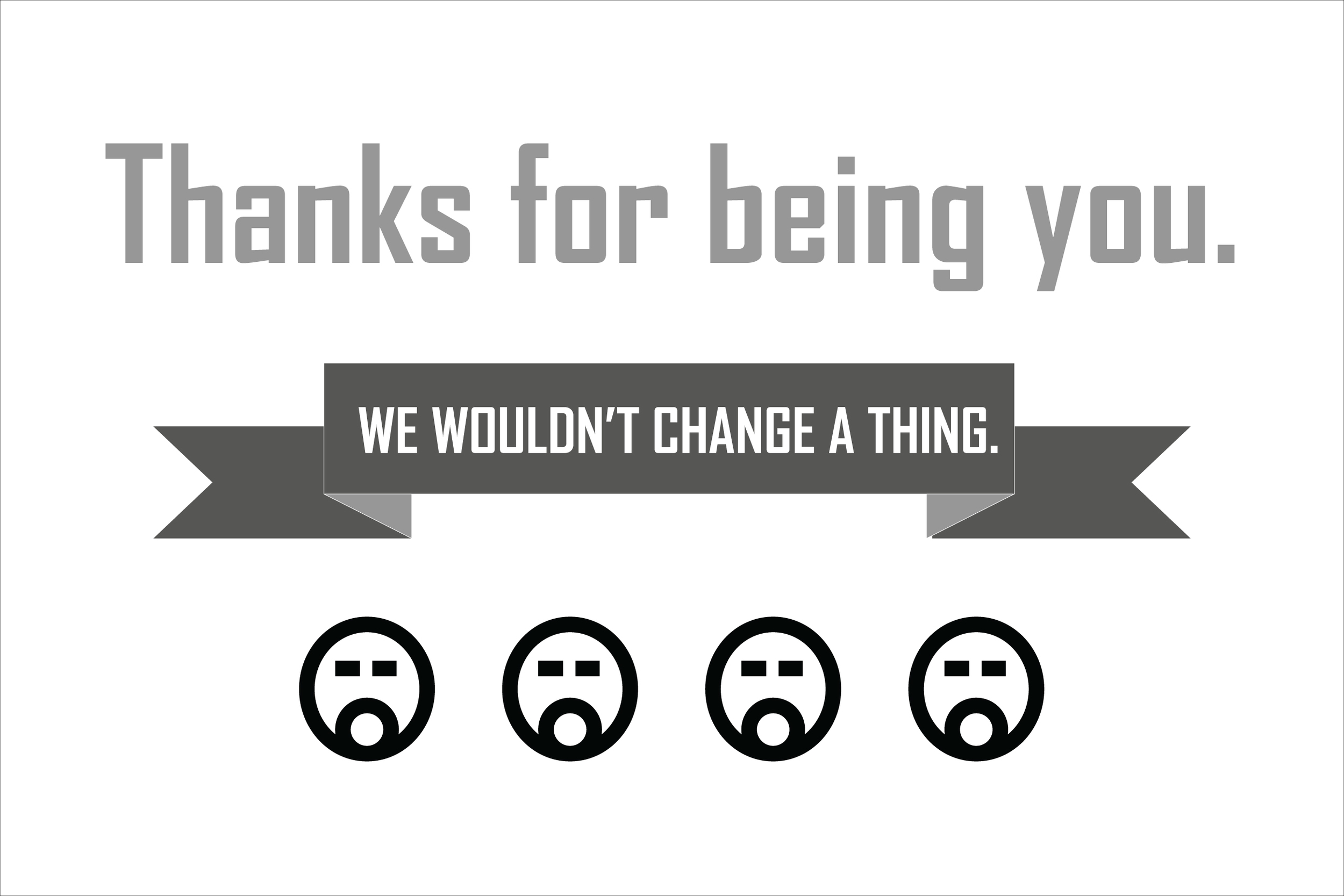 Another large scale poster.
Decorative little cupcake sticks. These were super fun to make! Imagery by Rebecca Wilson.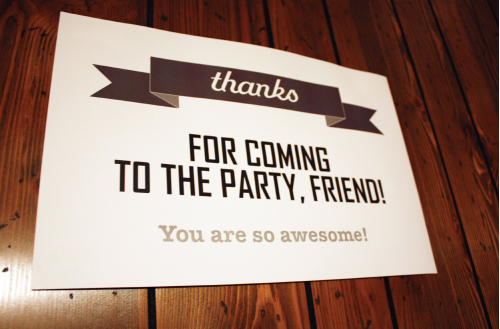 This is a thank you sign for all of the guests. Imagery by Rebecca Wilson.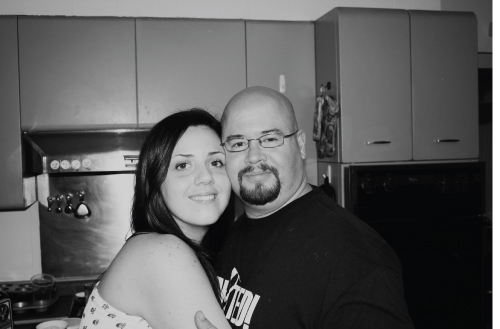 It looks like Freddy had a good time! Photo by Travis Wilson.